4th Graders from T.A.G. make special donation at South Nassau Respite Room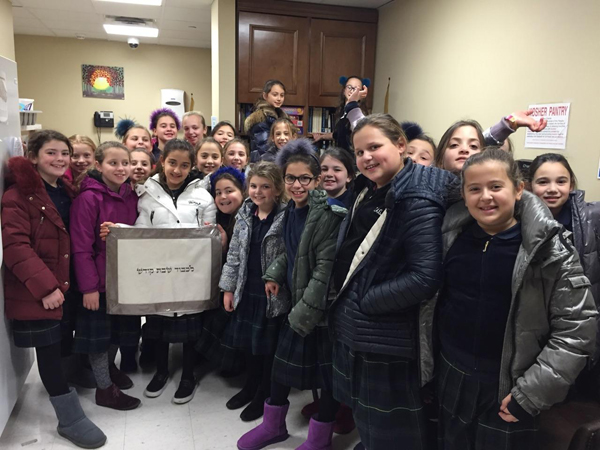 TAG fourth graders made a special dedication this week at the Achiezer Respite Room at South Nassau Communities Hospital. A new challa cover and special tablecloth was donated by the students.
Achiezer's Respite Room is stocked by various volunteers several times a week with food and a myriad of other provisions. The Respite Room is an oasis for anyone spending time at the hospital with a loved one at any time, during the week or on Shabbos.
Special thanks to Mrs Aliza Wartelsky for overseeing the Respite Room operation as well as to Gourmet Glatt for their generous support of this division