The Ultimate Chesed: Ensuring Dignity, Providing Support
January 26, 2017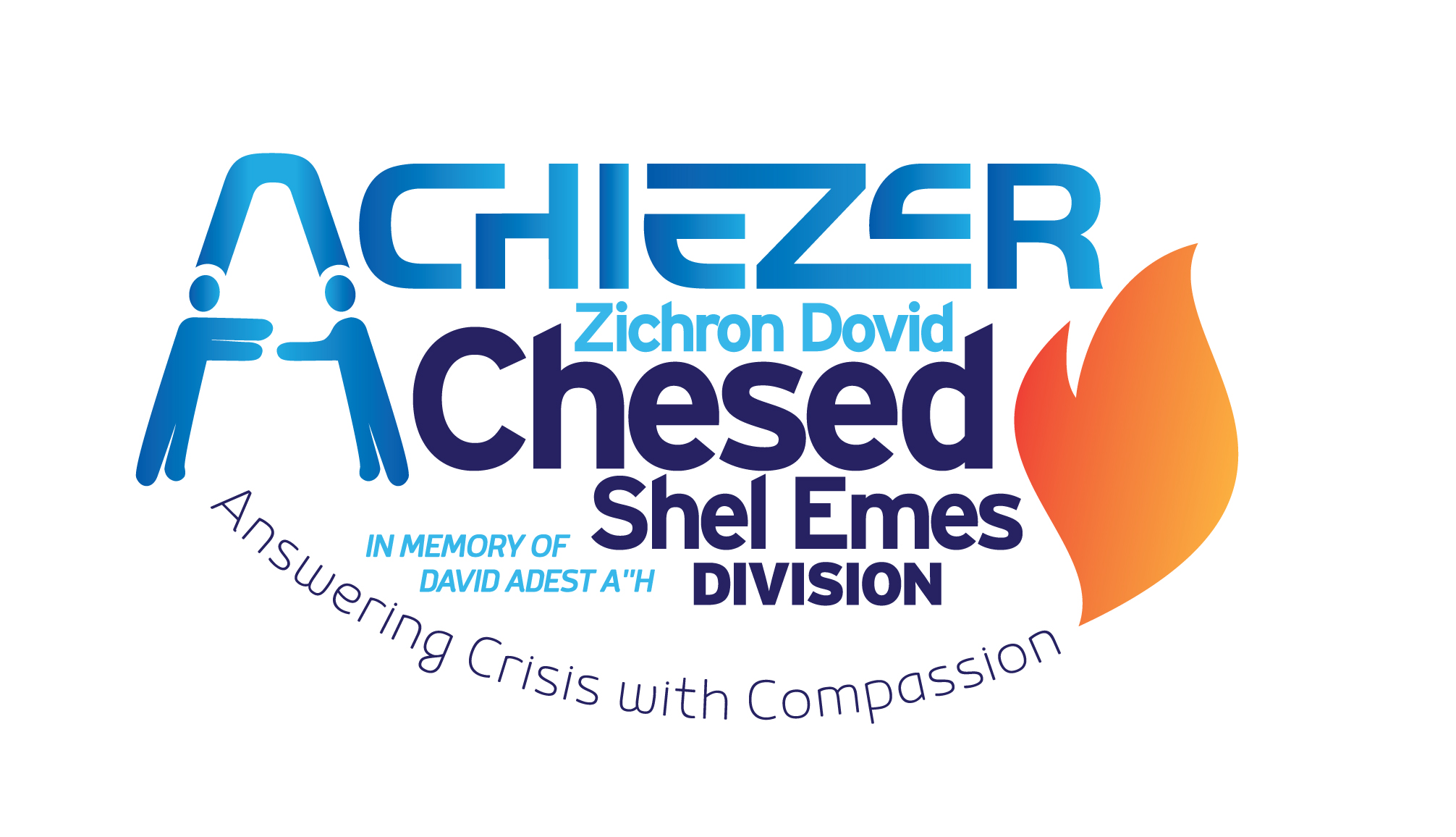 Part III of a special series highlighting Achiezer's innovative programs which service the community throughout the year, 24 hours a day, 7 days a week

A loved one passes away. Family members are gathered in the hospital room, or oftentimes, the home, numb, overcome. The moment they have been dreading or perhaps, have not expected, has arrived. What happens now? Who should be contacted? What is the halachically appropriate next step?

"In the aftermath of loss, even knowledgeable, competent adults can feel overwhelmed and confused. Many don't know what to do or how to make it happen," explains Shalom Jaroslawicz, one of the coordinators of the Zichron Dovid Chesed Shel Emes Division of Achiezer.

"Chesed Shel Emes" is a unique term which encompasses the special emphasis placed on kavod hameis, as well as the support offered to the aveilim.

To address the need for guidance immediately following a loved one's death, Achiezer has implemented a most unique program. "We have gathered together a group of exceptional volunteers - from all walks of life - doctors, lawyers, rebbeim, IT guys - and trained them in sensitively assisting families during this difficult time," shares Shalom.

The volunteers walk family members through the process, figuratively holding their hands in making the necessary contacts, explaining how to handle the body before the chevra kadisha arrives, who to contact and even helping to obtain the death certificate and arrange the logistics of a funeral. The volunteers are also trained in how to properly disconnect medical equipment, which can expedite the tahara process once the chevra kadisha takes over. This can be particularly important in the winter when a small amount of time can actually make the difference between the kevura being pushed off for another day, or when trying to make a flight for burial in Eretz Yisrael.

This exceptional program has recently been dedicated in memory of Mr. David Adest, a"h, who passed away several months ago. The Adest family saw for themselves firsthand how critical it was to have the practical help and emotional support of this division in their time of need, and are therefore determined to make this everlasting chesed available to the community at large, at an even more enhanced standard.

Remarkably, this is just one of the ways in which Achiezer offers support following loss. As Rabbi Boruch Ber Bender often explains, "while no one can bring back the niftar or even begin to understand the pain of a grieving family, Achiezer is committed to doing whatever is possible to ensure that the necessary procedures are carried out in a calm, dignified fashion, providing kavod for the niftar and a measure of comfort for the family." This includes the following situations, amongst numerous others:

Many people don't realize that when someone passes away at home, even when nothing untoward has occurred, the police must be notified, and they in turn alert the Medical Examiner's office. Achiezer has developed a wonderful relationship with the Medical Examiner's Offices of New York City, Nassau County and Suffolk County. This means that in many cases, lengthy investigations that can delay the kevura can be circumvented. In some situations, Achiezer has also been instrumental in preventing autopsies. With special training, Achiezer volunteers have undertaken the difficult task of carefully informing elderly or infirm family members of a death. Achiezer staff have lectured and spoken to hospital staff as well as hundreds of new police department recruits to explain the intricate details of moving the body of one who has passed, as well as other sensitive details and halachos. Achiezer works hand-in-hand with existing organizations as well as local Police Departments to preserve blood and remains for kevura following tragic accidents, even sending in our own volunteers for the task when necessary.

Whatever the circumstance, Achiezer is committed to providing support, guidance and of course, upholding the dignity of the niftar. Their goal is that no one should have to go through this challenging time alone. This new team will work closely with our community's chevros kadisha such as the Young Israel of Woodmere, Beth Sholom, Aish Kodesh and The White Shul, amongst others. Achiezer extends its gratitude to Misaskim and Chesed Shel Emes for their time and assistance in the formation of this endeavor.

Thanks to Achiezer, the Zichron Dovid Chesed Shel Emes Division is available to the community with just one call. Join Achiezer on February 26, 2017, at Bay Harbour Mall, in supporting a unified goal to always be on call, with just one call.