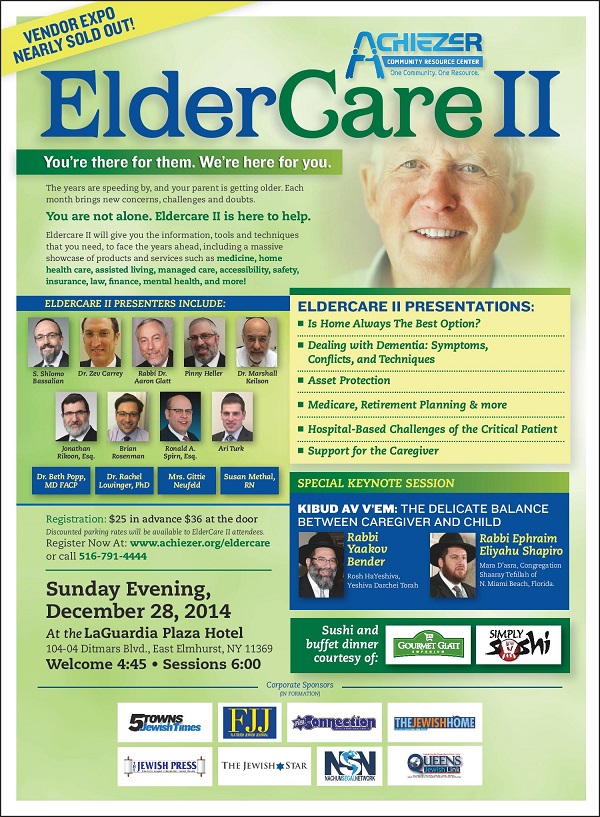 December 16, 2014
Registration for Achiezer's Eldercare II conference is officially open.

On Sunday evening December 28, 2014 Healthcare Professionals, ...


December 16, 2014
Eldercare II, Achiezer's long-awaited Eldercare Conference, has created a 'buzz' all around town as it makes its first return after a hiatus of ...



November 26, 2014

Nachum Segal welcomed Achiezer's Rabbi Boruch Bender to this morning's JM in the AM program ...


November 11, 2014
The United Task Force for Families and Children at Risk, the group that unites over 37 pivotal Frum organizations, is preparing to take the next ...


October 29, 2014




Save the date. Achiezer's widely acclaimed Eldercare Conference is back. Bigger, better, and more informative than ever. This conference is ...


September 30, 2014
After three years of steady requests ("When are you going to do another one?!"), Achiezer has finally announced the upcoming presentation of ...


September 18, 2014


Please read the following several quick updates and be in touch with us if you can either help or are looking for any of these items.

...


September 10, 2014


Dear Community Member,

We are currently approaching a special Yom Tov season but unfortunately for so many families this is a ...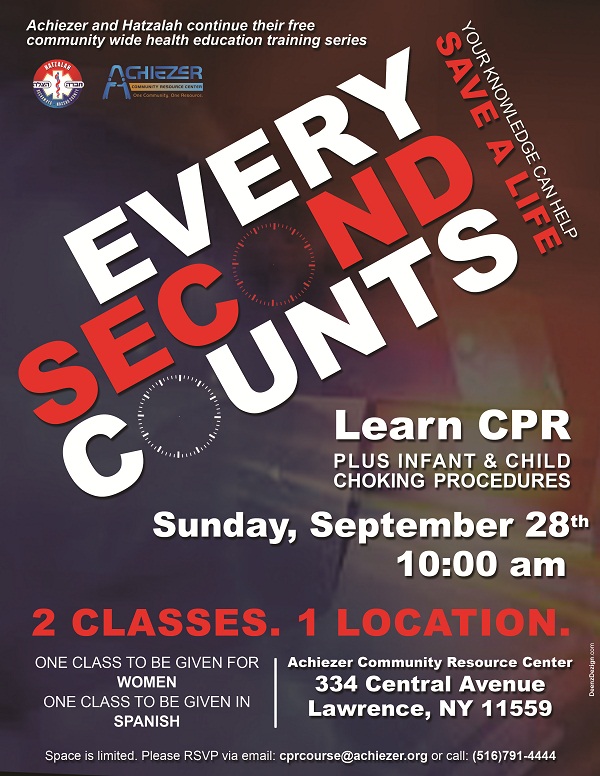 Achiezer and Hatzalah once again continue their free community wide health training series. On Sunday, Sepetember 28, 2014 at 10:00am, CPR and ...