Inaugural Summer Seminar a Huge Success


"I wish we had a program like this in high school. So many of my friends could have benefited from it." That's an actual quote from one of the many ...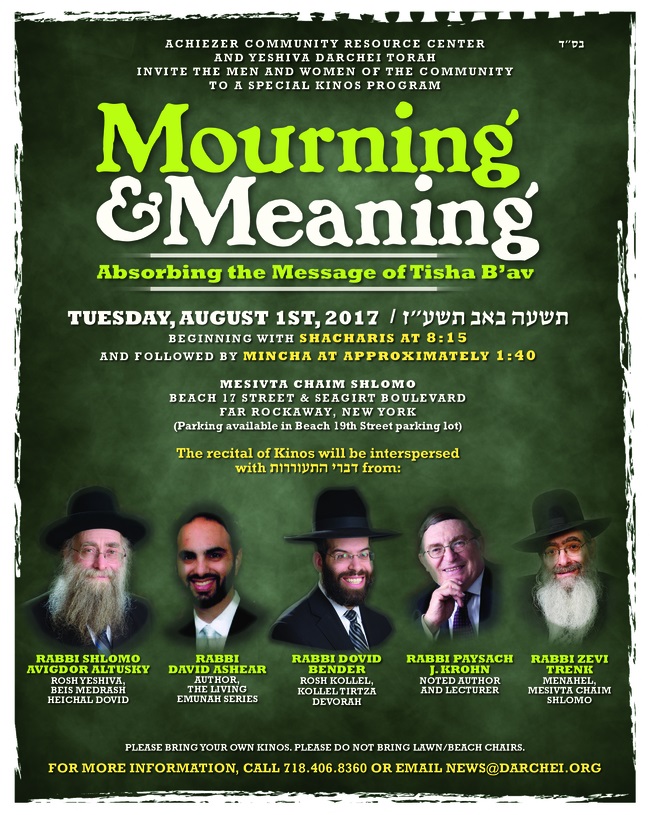 July 31, 2017


Achiezer Community Resource Center and Yeshiva Darchei Torah invite the men and women of the community to a special Kinos program. Mourning and ...