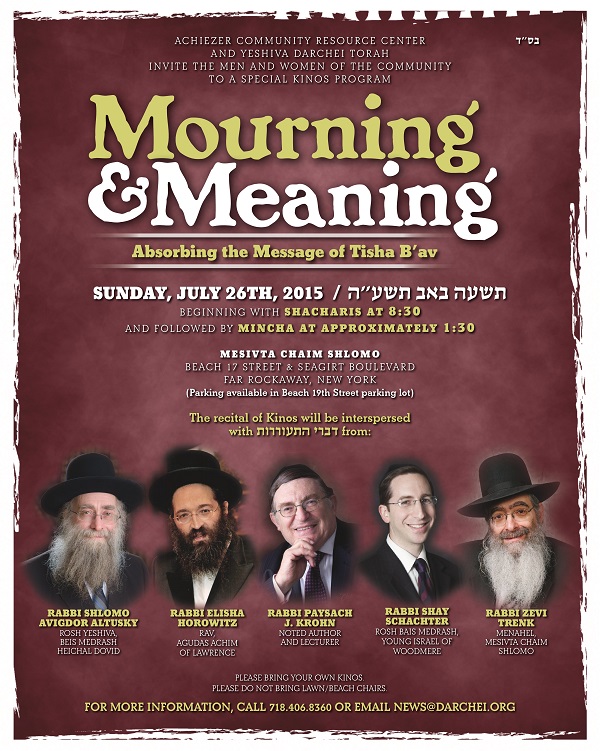 A live broadcast of the Tisha B'Av Program can be viewed by clicking HERE From the list of live shiurim, please select "ACHIEZER-YDT TISHA B'AV ...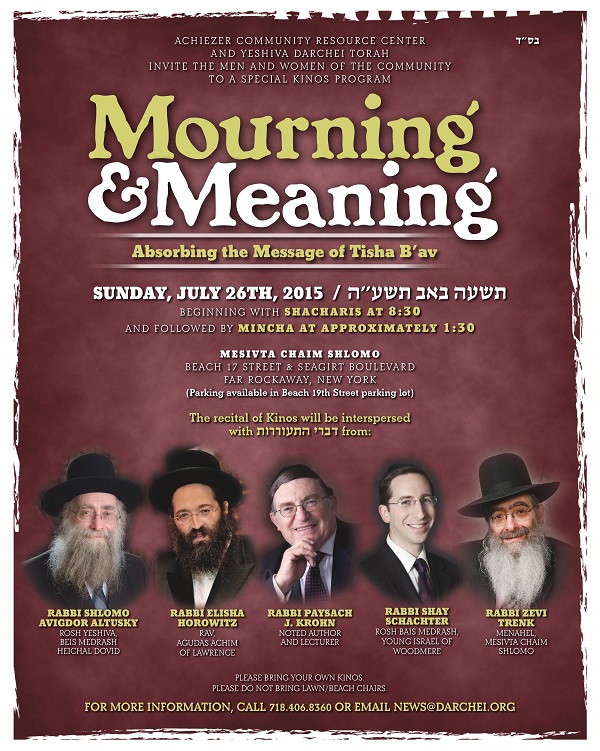 Achiezer Community Resource Center and Yeshiva Darchei Torah invite the men and women of the community to a special Kinos program. MOURNING & ...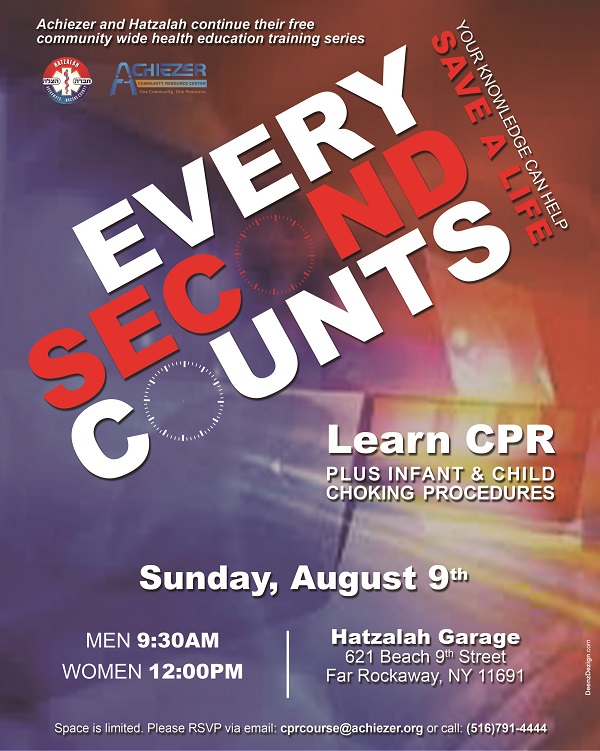 July 15, 2015


Achiezer and Hatzalah will continue their free community wide health training series. On Sunday, August 9th, 2015 two classes will take place at ...


June 19, 2015


Dear Community Member, In less than a week some of our children will be lugging trunks to board buses. Others will get up early to wait to be ...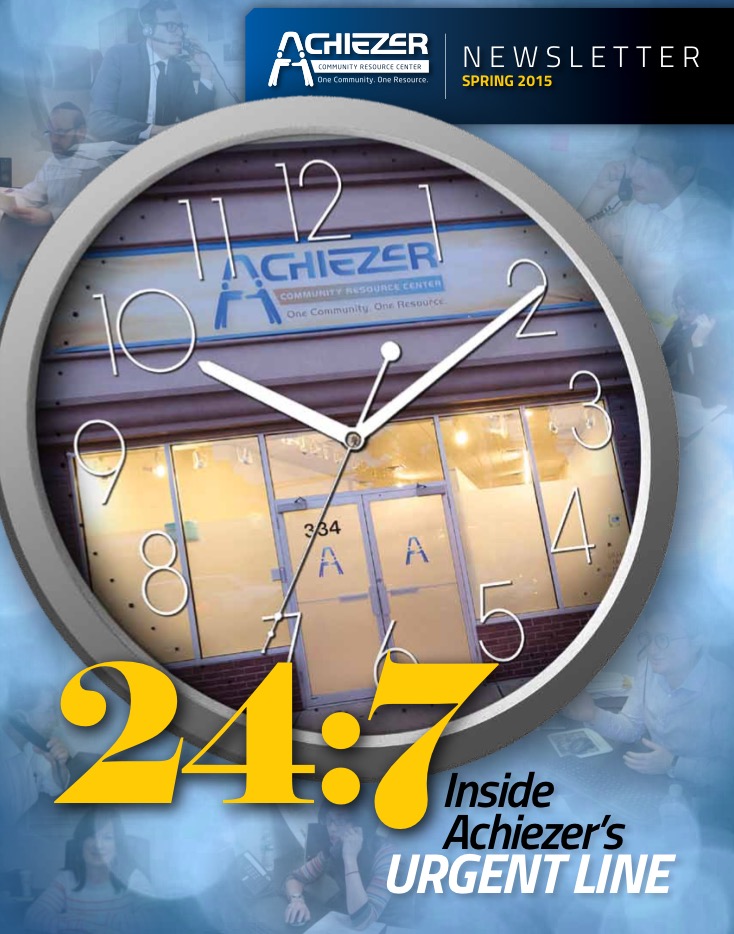 June 1, 2015


Achiezer's brand new newsletter arrived in thousands homes across the Far Rockaway, Five Towns and surrounding neighborhood over Shavuos. Read all ...


April1, 2015


Not Your Typical Erev Pesach...Then again the times we are currently living in are not typical either. For several weeks now, our community and its ...