November 23, 2016


TAG fourth graders made a special dedication this week at the Achiezer Respite Room at South Nassau Communities Hospital. A new challa cover and ...


November 15, 2016


November 8th took on new meaning for the CAHAL staff. Rabbi Boruch Ber Bender, founder and president of Achiezer, was invited to address and advise ...


November 3, 2016


Far Rockaway, NY - Sunday marked Achiezer's first ever CIMBY 5K Men's Run, which featured runners from across the community participating in an ...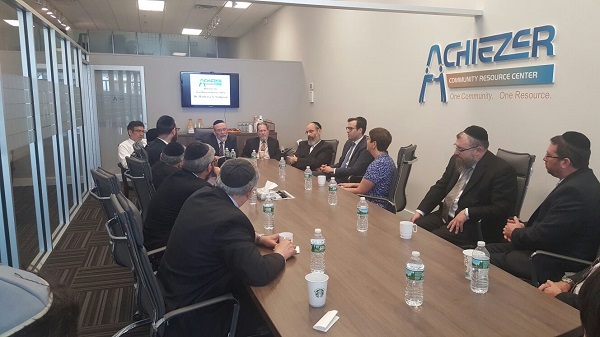 August 16, 2016


Achiezer was the site of a successful and productive reception hosted in honor of Dr. Barbara Sampson, Chief Medical Examiner of New York City, which ...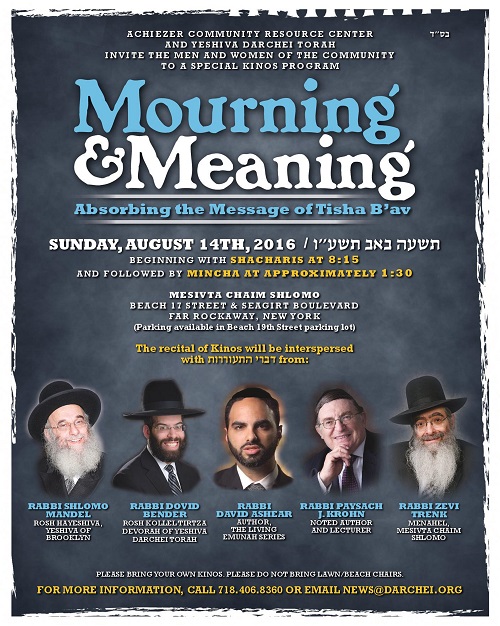 August 12, 2016


Please click the link below to find the LIVE stream on Kol Halashon under the title "YDT Achiezer Tisha B'Av" LIVE STREAM Achiezer Community ...