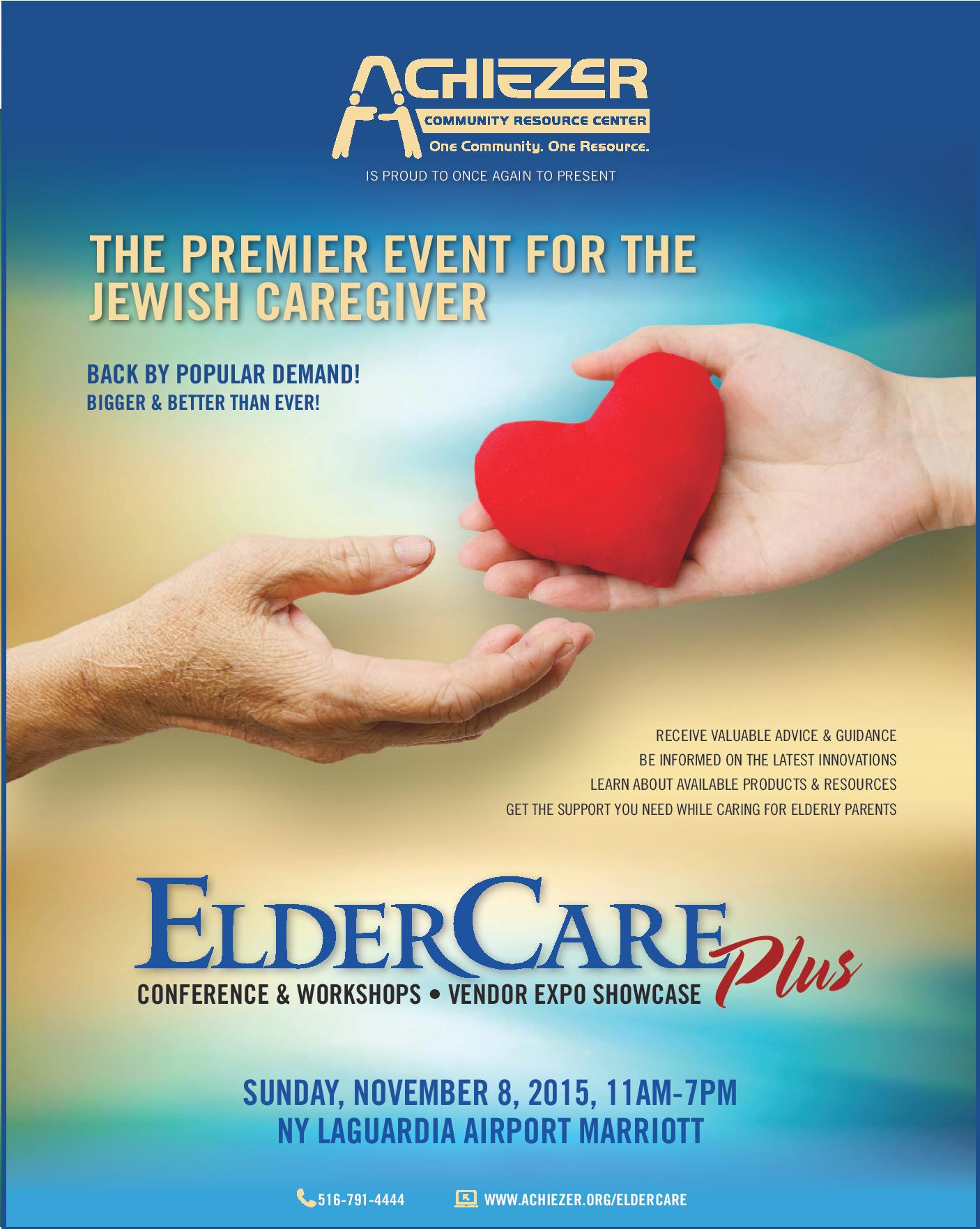 September 21, 2015


What's the secret to creating a successful conference? Providing people with the information that they really want. The Achiezer Community ...


October 11, 2015 11:15AM


As we updated last night, Yossi Gerson, who had been missing for several days, has Baruch Hashem returned and been reunited with his family. The ...


October 10, 2015 10:45PM


Yossi Gerson hae B"H been found. Out of deep respect for the family we ask that no other rumors or details should be discussed. The Gerson's ...


Friday October 9, 2015 4:45pm


Dear All, The effort from earlier this afternoon was extremely organized and covered numerous neighborhoods. 3,000 fliers were distributed and we ...


Friday October 9, 2015 4:45pm


Dear All, After meeting with the Gerson family this morning, we would like to provide an authorized and accurate update of where things ...



YOSSI GERSON NEEDS YOU. The search for Yossi has not yielded results as of yet, but we need more volunteers to keep this effort going. In a ...


October 8, 2015 2:45pm


As is widely known, Yossi Gerson of Lawrence has now been missing for approximately 3 days. There has been an exhaustive search effort led by the ...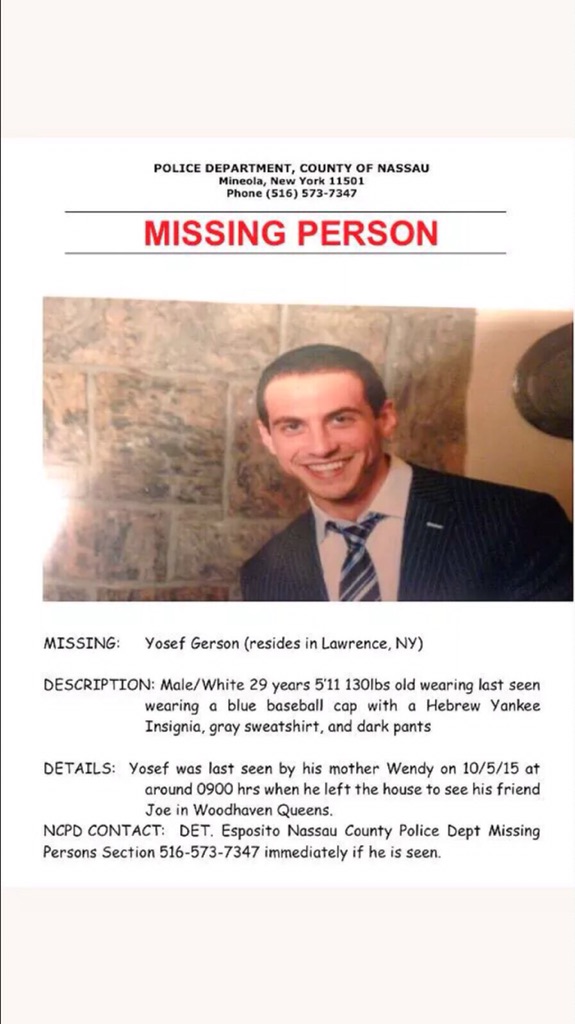 Yossi Gerson, a long time Lawrence resident left his home over Shemini Atzeres to visit a friend in Queens. He was supposed to have returned home ...


Thursday, October 1, 2015 7:30pm


Dear Community, We refrained from sending any earlier emails as there is no reason to panic or concern anyone unnecessarily. We also know that, in ...


August 10, 2015


What do you do when someone is choking or has g-d forbid collapsed and stopped breathing entirely? You call Hatzalah, of course. But, as quick as ...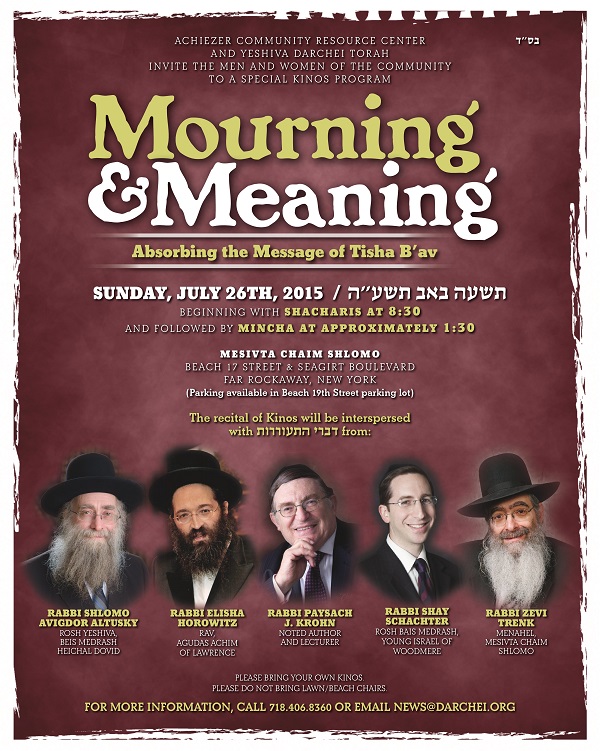 A live broadcast of the Tisha B'Av Program can be viewed by clicking HERE From the list of live shiurim, please select "ACHIEZER-YDT TISHA B'AV ...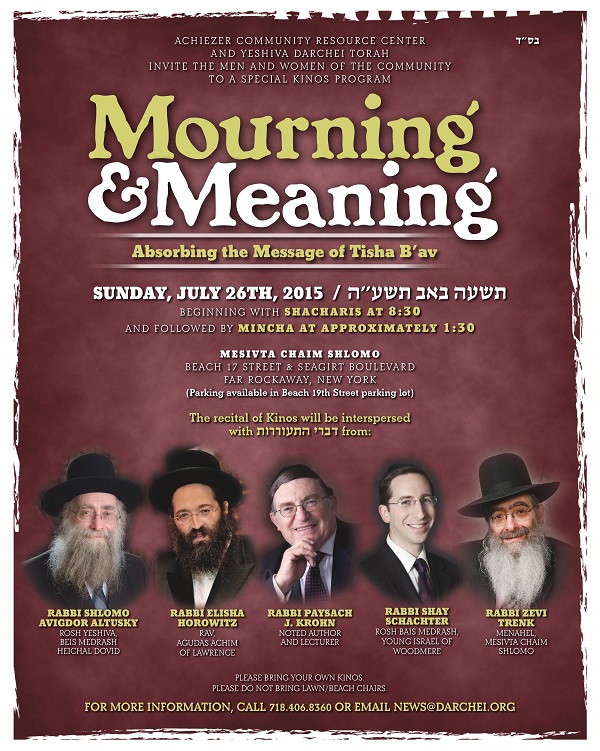 Achiezer Community Resource Center and Yeshiva Darchei Torah invite the men and women of the community to a special Kinos program. MOURNING & ...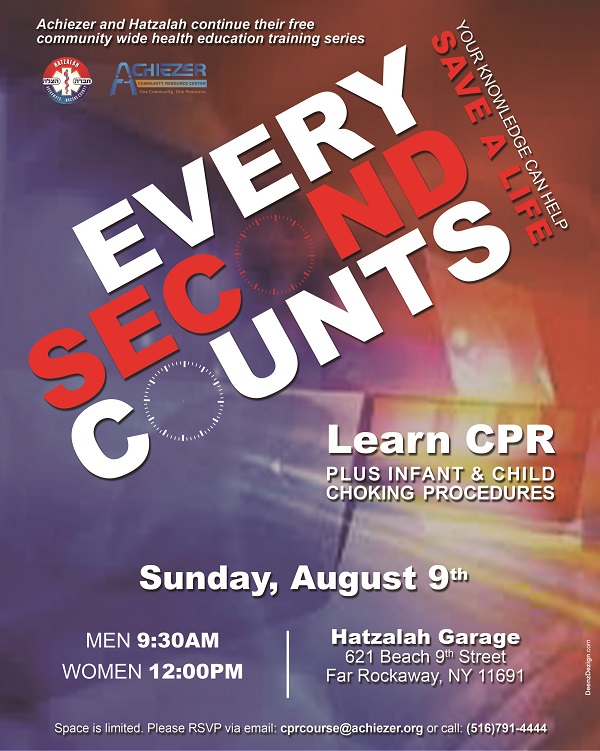 July 15, 2015


Achiezer and Hatzalah will continue their free community wide health training series. On Sunday, August 9th, 2015 two classes will take place at ...


June 19, 2015


Dear Community Member, In less than a week some of our children will be lugging trunks to board buses. Others will get up early to wait to be ...