As the enrollment period for the Affordable Care Act gets underway, Achiezer has been fielding many general insurance questions, as well as ...


October 30th, 2013




It was the event of a lifetime.

"In the 60 plus years that I've been living here, never have I seen a Rabbinic turnout like ...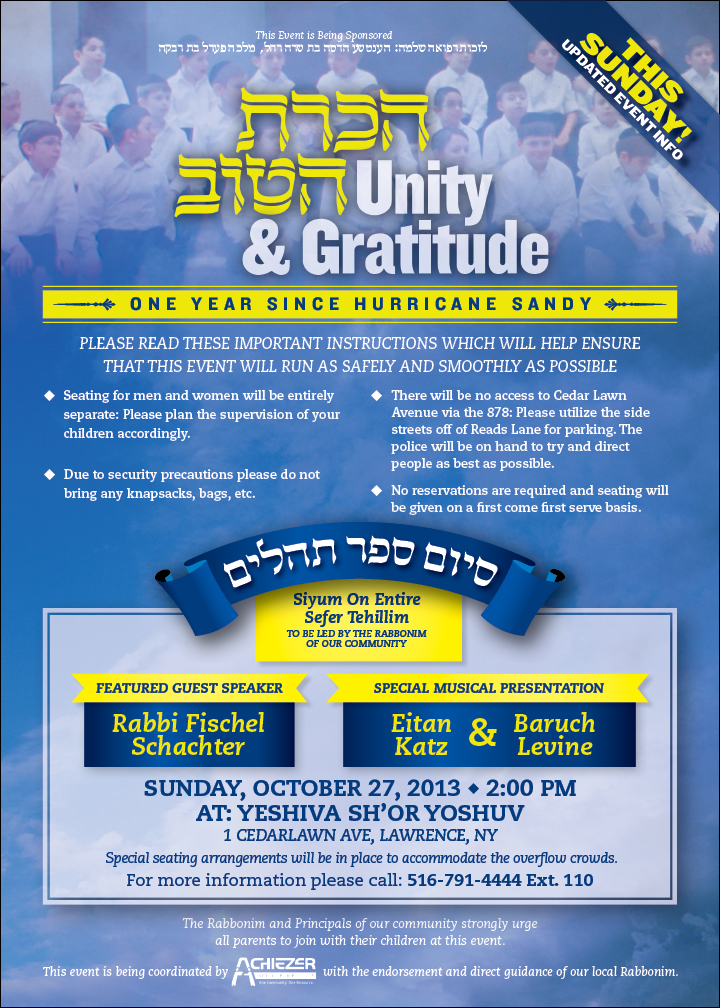 October 25th, 2013






It's happening this Sunday, and everyone will be there.

Approximately fifty Shuls and twenty schools from across the ...