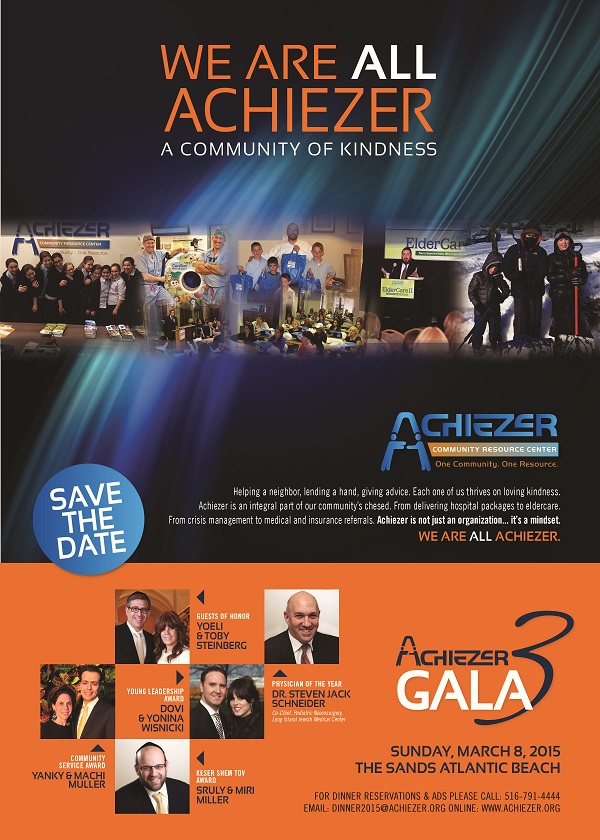 Februray 24, 2015


While our Far Rockaway and Five Towns community has come to regard Achiezer as their anchor and go-to resource, something exceptional has occurred. ...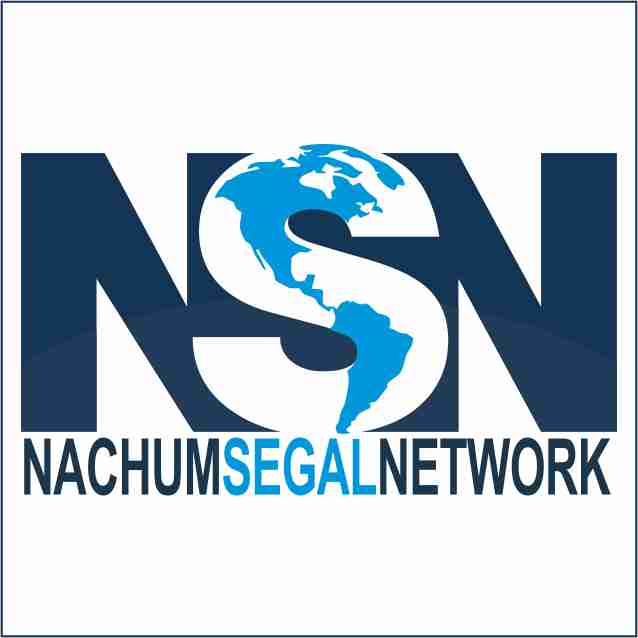 Februray 24, 2015


Nachum Segal welcomed Rabbi Boruch Ber Bender to Tuesday morning's JM in the AM to discuss Achiezer and to preview the 3rd Annual ...



Februrary 22, 2015




If you missed our Eldercare II conference in December, we have now made CD's of the sessions available to the public. If you would like a ...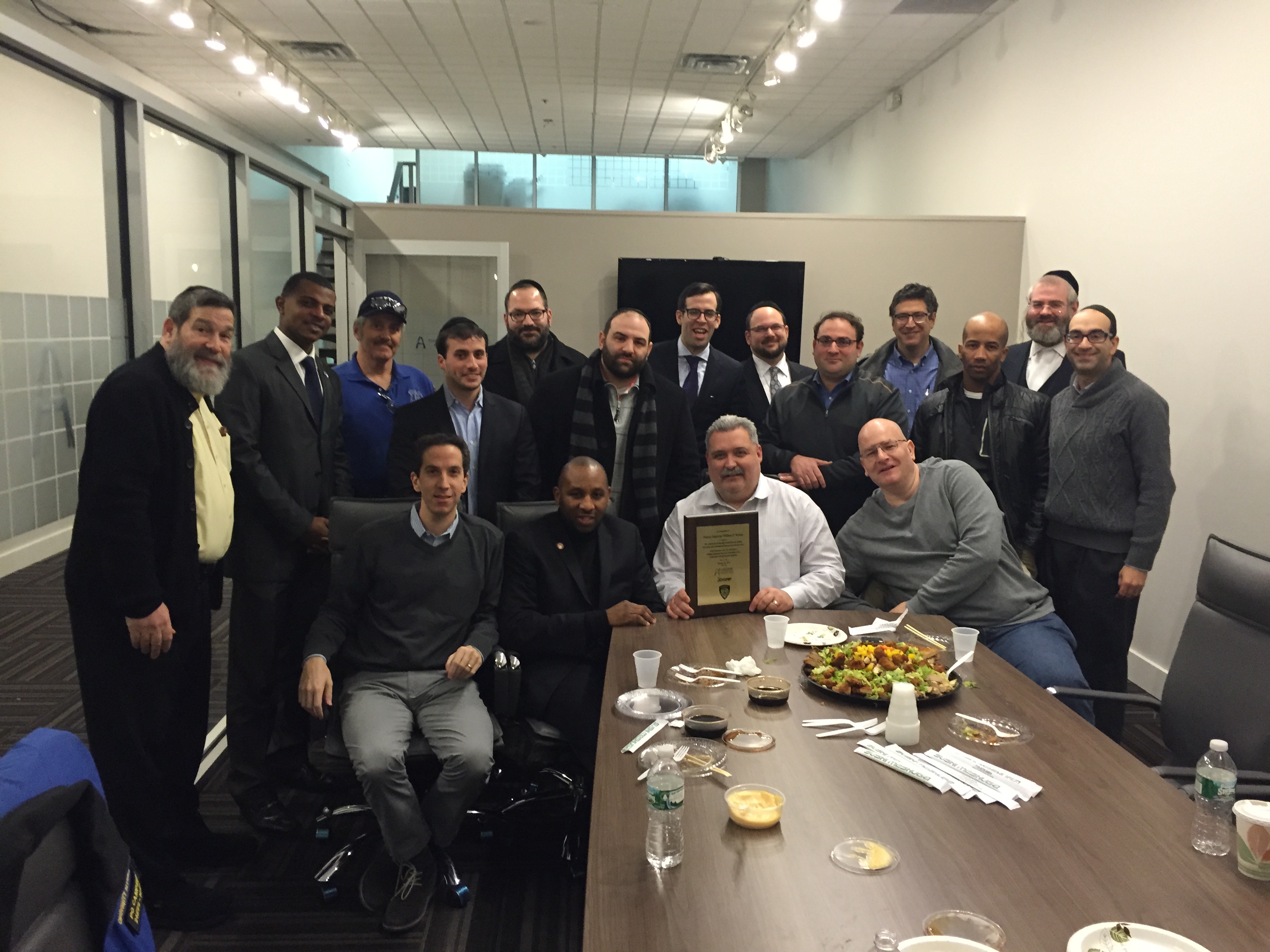 February 4, 2015
The official word came down last Wednesday that Deputy Inspector William P. Wynne of the NYPD 101st Precinct was going to be reassigned to ...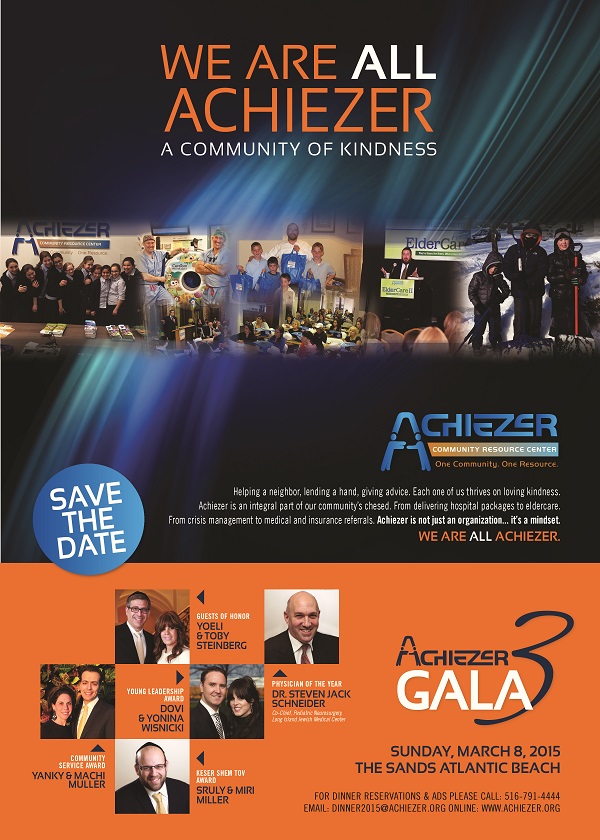 January 29, 2015
Helping a neighbor, lending a hand, giving advice. Each one of us thrives on loving kindness.
Achiezer is an integral part of our ...


January 26, 2015


The following email is Joint Message #2 from: Hatzalah, JCCRP, Villages of Lawrence and Cedarhurst, NYPD, NCPD, RNSP, Scott M. Stringer NYC ...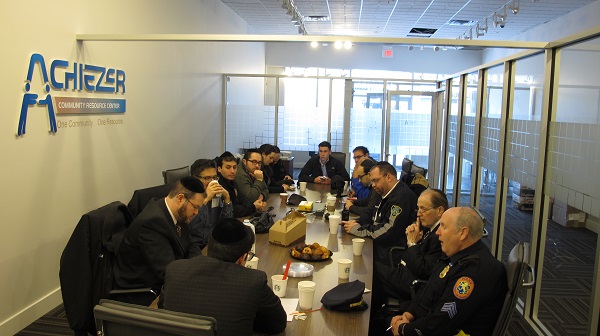 January 26, 2015


Dear Community Member,

Though we have previously experienced many snowstorms and other types of storms, with the media and NWS predicting ...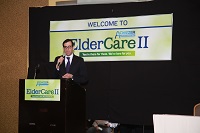 January 1, 2015


It was an amazing evening.

Eldercare II, Achiezer's long-awaited eldercare conference, was a runaway success in every sense of the word. ...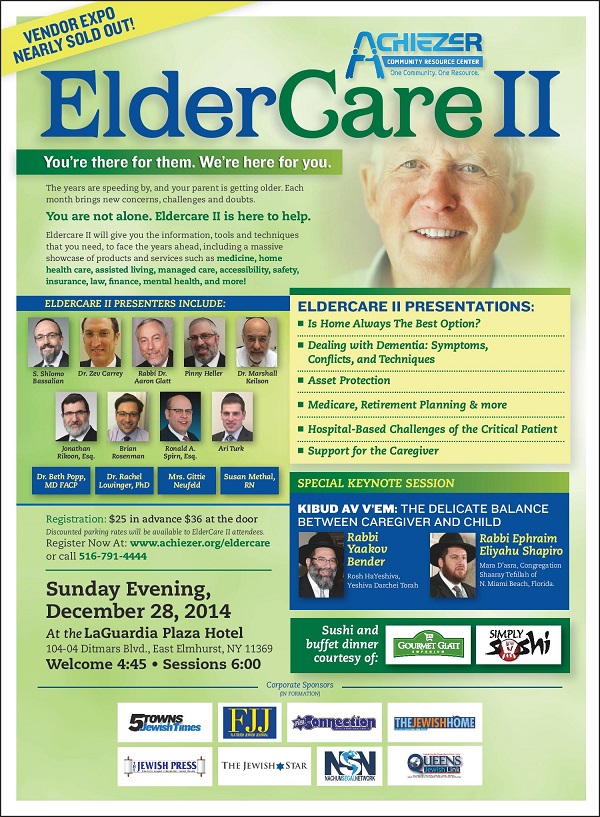 December 16, 2014
Registration for Achiezer's Eldercare II conference is officially open.

On Sunday evening December 28, 2014 Healthcare Professionals, ...


December 16, 2014
Eldercare II, Achiezer's long-awaited Eldercare Conference, has created a 'buzz' all around town as it makes its first return after a hiatus of ...



November 26, 2014
Nachum Segal welcomed Achiezer's Rabbi Boruch Bender to this morning's JM in the AM program to discuss the great work of Achiezer and the December ...


November 11, 2014
The United Task Force for Families and Children at Risk, the group that unites over 37 pivotal Frum organizations, is preparing to take the next ...